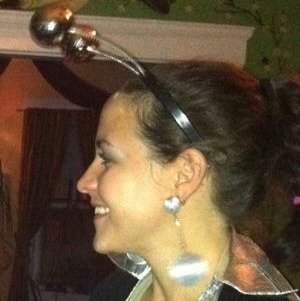 Joelle Renstrom teaches writing with a focus on science fiction, space exploration, and artificial intelligence at Boston University.
Joelle's collection of essays, Closing the Book, will be published by Pelekinesis in August, 2015. Her work has also appeared in Slate, Guernica, Praxis Magazine, Briarpatch, Paradigm, the Allegheny Review, Ducts, and others. A chapbook of her poetry was published by the University of Arkansas Press and in 2008 she collaborated with an artist on an ekphrastic publication of painting and poetry.
Joelle received a 2012 Somerville Arts Council fellowship grant and a 2013 Writers' Room of Boston nonfiction fellowship for her work on www.couldthishappen.com. She is also the recipient of the CBC Television Jim Burt Prize in Creative Writing, the Hopwood Award for Poetry, the Virginia Voss Writing Award, and the Wesleyan Writers Conference Scholarship.
Read Joelle's other publications.
Send Joelle an email.
Follow Joelle on Twitter @couldthishappen